誠品生活尖沙咀「百匠手作魂」【Nail n Things x The French Gril 聯名紋身貼紙工作坊】 Collaboration Collection Launching Workshop
Regular price
Sale price
$8.00 USD
Unit price
per
Sale
Sold out
Share
誠品生活尖沙咀「百匠手作魂」Nail n Things x The French Gril 聯名紋身貼紙工作坊
日期 | 2023.10.1 (日) | 1:30- 2pm / 2:30- 3pm
地點 |誠品尖沙咀店2/F座位區 (NINETYs 隔離)
報名費用 | HK$60/位
The French Gril 是一位才華橫溢居港的法藉藝術家。她運用多種媒介來傳遞正面信息, 從壁畫到裝置藝術,她的藝術作品既引人入勝又意味深長。 在工作坊中,除了可以欣賞The French Gril 作品之外, 更有幸邀請到The French Gril 現場分享她的藝術之旅,談論靈感和創作過程。可以了解她作品背後的故事以及她希望通過藝術想要傳達的信息。
但這還不是全部!你還將有機會在場玩Nail n Things x The French Girl聯名設計的紋身貼紙。Nail n Things x The French Girl聯名設計的紋身貼紙融合了兩者獨特的風格,為你帶來獨特而時尚的紋身體驗。 這些紋身貼紙展示The French Girl獨特的風格和訊息。你可以自由地在手臂、腿部或其他你希望展示的部位貼上這些紋身貼紙,讓你展現自己的個性和創意。 
無論你是熱愛藝術還是只是想更多地了解,這個工作坊都將充滿吸引力和啟發性。探索 Nail n Things x The French Gril 藝術作品,並與指我們一起度過愉快的時光。 抓住這個絕佳的機會參加這個充滿創意和樂趣的工作坊吧!
Nail n Things x The French Gril Collaboration Collection Launching Workshop
Date | 2023.10.1 (Sun) | 1:30- 2pm / 2:30- 3pm
Location |Tsim Sha Tsui Eslite Spectrum 2/F (Next to NINETYs)
Join Fee | HK$60/person 

The French Girl is a talented artist from France who uses various mediums to create captivating and meaningful art, from murals to installations.

In the workshop, you'll have the chance to enjoy The French Girl's artwork and hear her share her artistic journey and creative process. You'll learn about the stories behind her pieces and the positive messages she aims to convey through her art.

But that's not all! You'll also get to try out the Nail n Things x The French Girl collaboration temporary tattoos. These tattoos combine The French Girl's unique style with Nail n Things' aesthetic, offering a trendy and fun tattoo experience.

During the workshop, you can apply these temporary tattoos to your body and showcase your love for art and beauty. It's a great way to express yourself and instantly transform your look.

Whether you're an art lover or simply curious, this workshop will be inspiring and enjoyable. Explore The French Girl's artwork and spend a delightful time with us.

Don't miss out on this fantastic opportunity! Join us for this creative and fun workshop!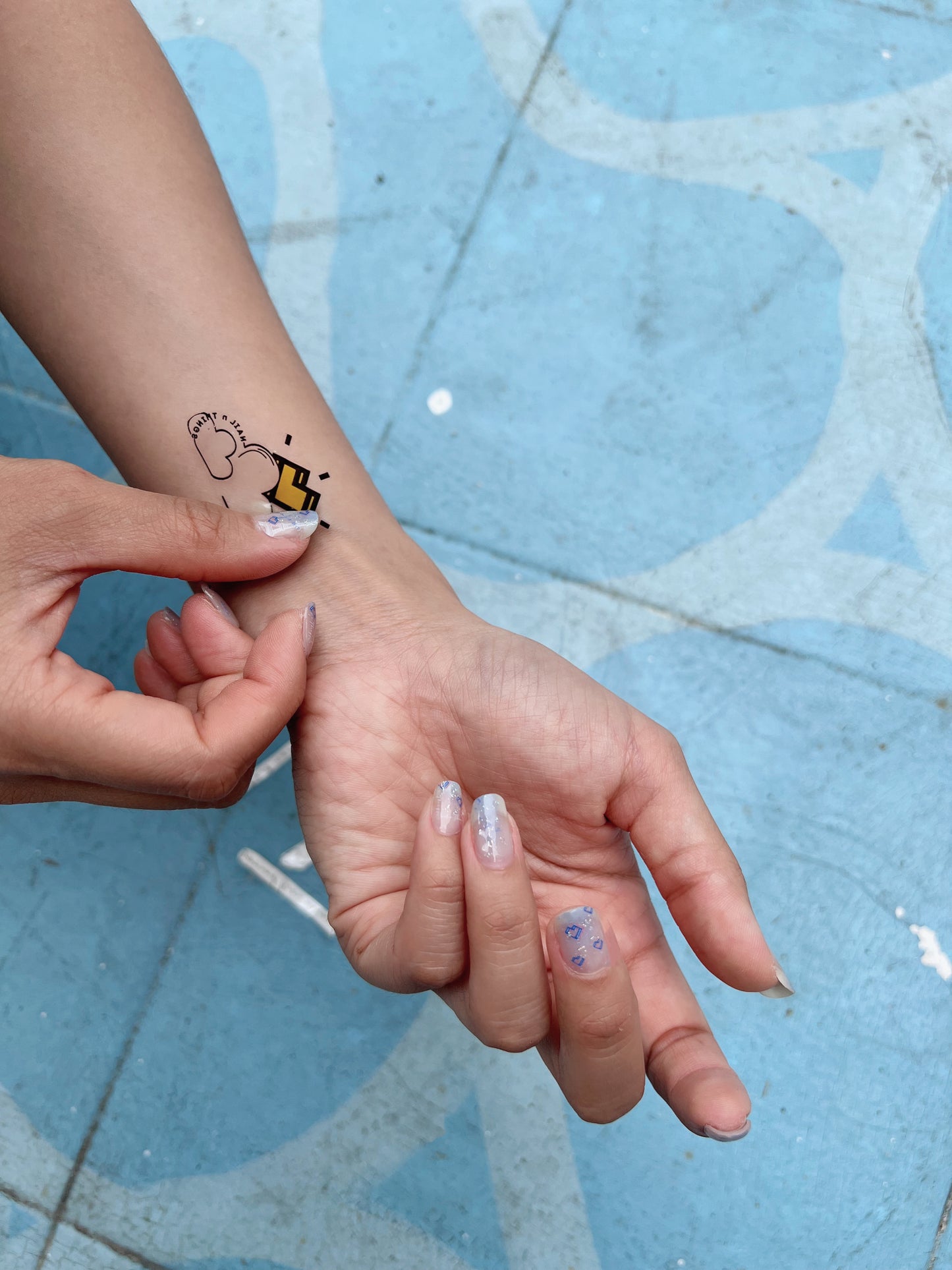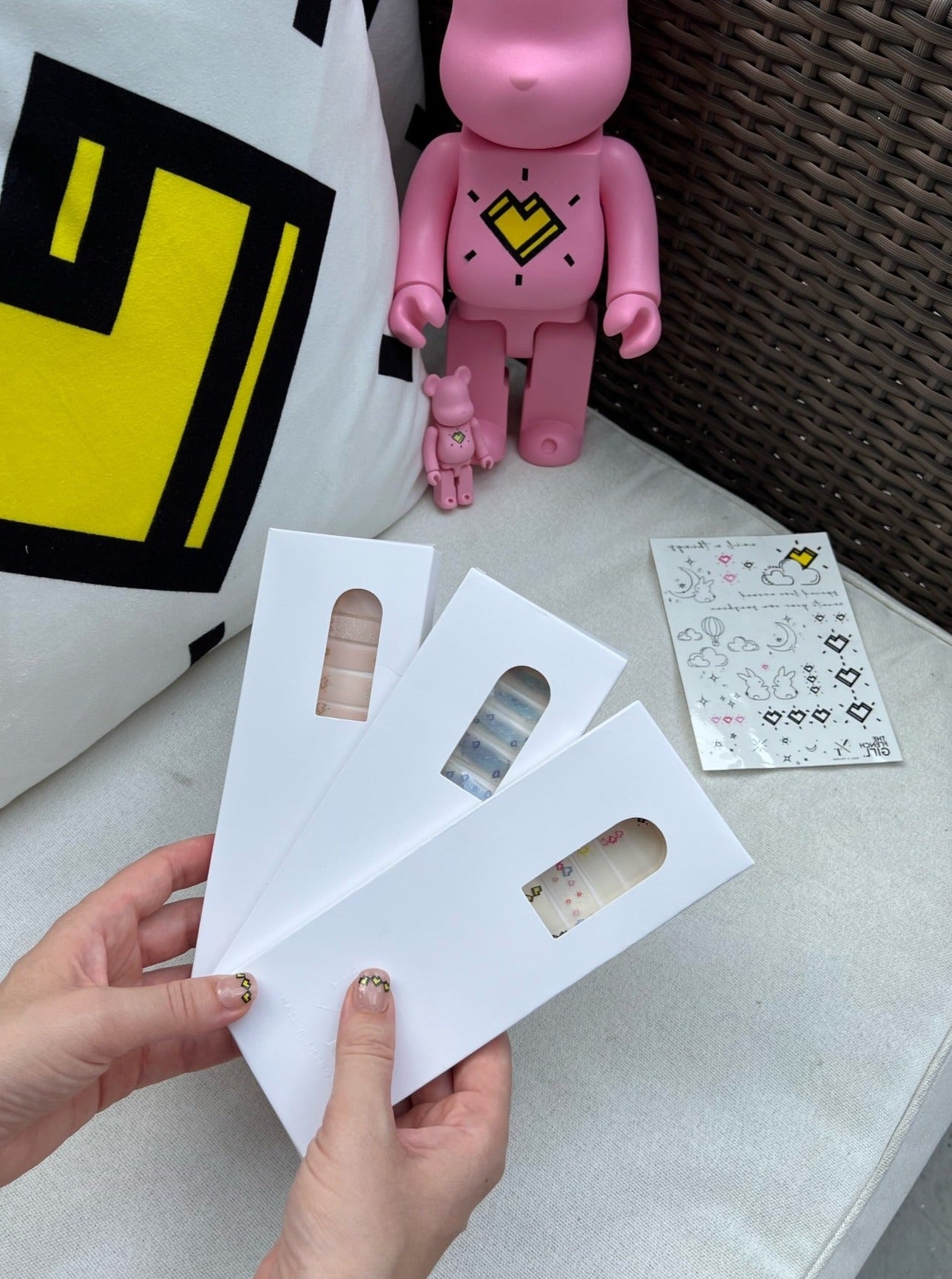 Each Nail n Things Package includes:
-20 Double- Ended Self-Adhesive Nail Polish Wraps of 10 different sizes
-1 x Nail File
-1 x Alcohol Wipe  
-Instructions for Application and removal on the back of our packing