【免費體驗指甲貼】Free Nail Wrap Samples 凝膠甲貼試用裝 快速完成 完全零技巧!
Regular price
Sale price
$0.00 USD
Unit price
per
Sale
Sold out
Share
 【體驗指甲貼 手殘女的恩物】還在猶豫,不知道手殘的自己是否適用指甲貼嗎?
歡迎領取免費試用裝,體驗隨時隨地給指甲換衣服,指甲換裝自己來,快速不求人有多方便。
指甲貼作為手殘女的恩物,不但方便易用,而且易卸不傷甲,快速完成,完全零技巧!
◽ Nail n Things 凝膠甲貼試用裝費用全免
◽ 凝膠甲貼款式和甲形随機發放
◽ 需付$10本地平郵處理費用
◽ 每人限購一次

【 Nail Wrap Free Samples】Wondering how easy nail wraps are? 
Welcome to get free nail wrap samples. Experience changing your nails at anywhere, any time, finish in a snap of time.  It's the most convenient way to get salon-quality nails without any special skills. 
◽ Free Nail n Things Nail Wraps Samples 
◽ Colours & shapes are randomly issue
◽ $10 Local postage process fee require 
◽ Limited one purchase per person 
Nail n Things 凝膠甲貼由真正的指甲油製成
商品皆通過產品測試,無毒無害,孕婦小孩都可安心使用
Nail n Things nail Wraps are made from real nail polish
All products have passed product testing, are non-toxic & harmless, can be used safely by pregnant women and children.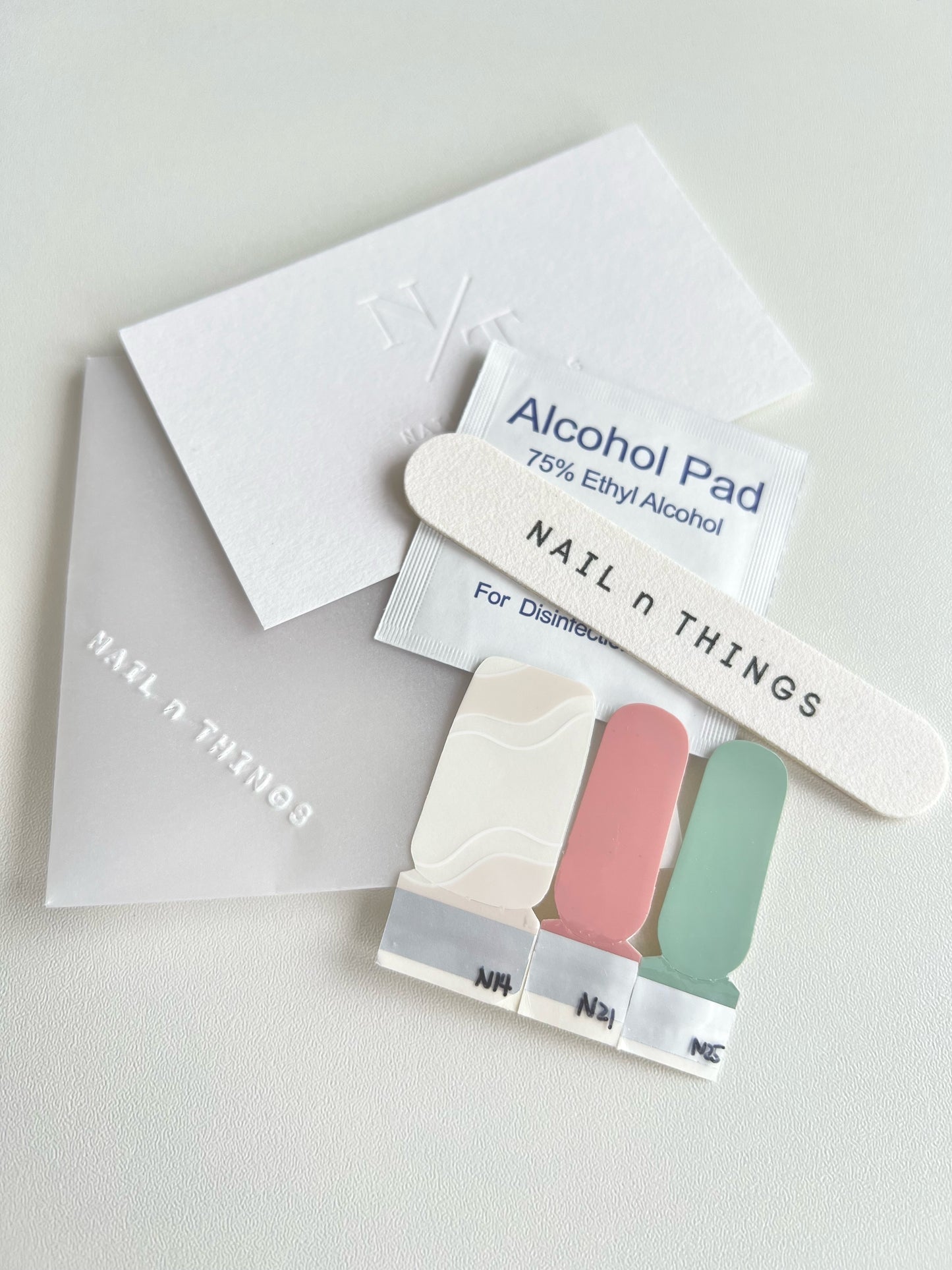 Each Nail n Things Package includes:
-20 Double- Ended Self-Adhesive Nail Polish Wraps of 10 different sizes
-1 x Nail File
-1 x Alcohol Wipe  
-Instructions for Application and removal on the back of our packing